Explore the local pre-history in the Hunebed Centre
Would you like to know more about the Ice Ages and the people who lived here? Then start your voyage of discovery at the Hunebed Centre in Borger with a special Geopark De Hondsrug exhibition about the Ice Ages and prehistory. The exhibition also tells the unique story of the Hondsrug region – four ridges which stretch for many kilometres as straight lines through the Drenthe landscape. You will learn how the Hondsrug was created by ice and meltwater. How polar winds transformed the region into an ice-cold wilderness. It tells how peat later started to grow up against the Hondsrug.
Largest hunebed
The Hunebed Centre in Borger, standing on the Drenthe Hondsrug, takes you back into prehistory. Back to the time when the first farmers settled here. These farmers built the impressive stone burial monuments which we call hunebeds. No less than 54 of these megaliths still remain visible in the landscape. And the largest hunebed of all stands right next to the Hunebed Centre.

The museum
Inside the Hunebed Centre museum you can experience how the hunebed builders lived and worked thousands of years ago. They will bid you welcome and guide you around through their world. They will show you their daily life, take you inside their simple farmhouses and show you the wild land around their fields, home to wolves, aurochs and bears. An exciting combination of film, multimedia displays, a reconstruction of a hunebed, landscape models, a sacrificial bog – and much more – will carry you back to the time of the hunebed builders, 5,500 years ago.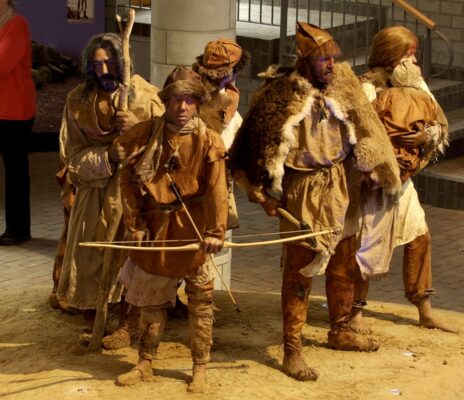 Prehistoric park
You can actually touch prehistory in the Oertijdpark. In our prehistoric village you can experience how our ancestors lived and go inside life-sized farmhouses from three different prehistoric periods – Stone Age, Bronze Age and Iron Age. You will discover what the traces of the earliest inhabitants of the Hondsrug region can tell us. How did they live? What were their customs? What were their problems?
Rock garden
The Hunebed Centre in Borger has the largest rock garden of the Netherlands. In the rock garden you will find examples of all the erratic rocks that were transported here during the ice ages. Information signs tell you about the history, nature and origin of the rocks.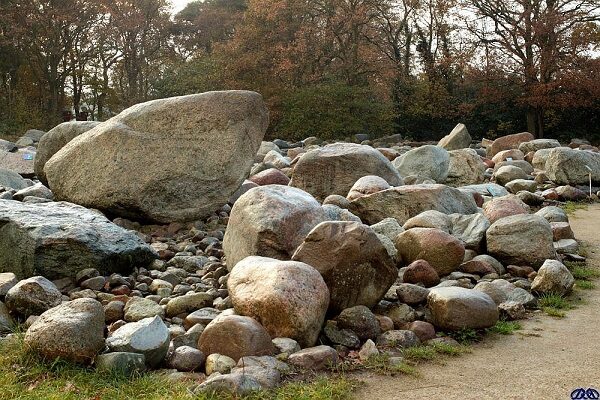 Opening times
Monday to Friday from 10:00 to 17:00
Saturday, Sunday and holidays from 11:00 to 17:00
Closed on 25 December, 31 December and 1 January
Also open in the evenings in August
The Geopark exhibition can be visited during the opening hours of the Hunebed Centre. Free entry for Hunebed Centre ticket holders.
Contact details