The Hondsrug UNESCO Global Geopark Foundation
Stichting De Hondsrug UNESCO Global Geopark
RSIN nummer:
KvK 853453974

Postal adress:
Bronnegerstraat 12 9531TG Borger
Telefoon:
0599 725 009
E-mail:
BTW nummer:
NL853453974B01
Stichtingsbestuur:
Jacob Bruintjes, voorzitter
Gertjan Elzinga, penningmeester
Dick Dijkstra, adviseur
Mathilde Stiekema
Nynke Houwing
Caroline Warmerdam
The members of the board only receive a travel allowance.
Aim of the foundation:
The improvement of economic development and quality of life in the Hondsrug region, through tourist product development that makes use of the unique geology and cultural history of the area;
To establish the Hondsrug region as a strongly distinctive area with its own dynamics and with international appeal;
Commit to obtaining and maintaining the status of European Geopark, by developing tourist product development and promotion, resulting on the one hand in growth in the tourist sector and on the other hand in a higher appreciation for and preservation of the qualities of the area;
Promoting cooperation between governments, entrepreneurs and other organizations in the realization of the Geopark.
For more information on the foundation policy: see our Masterplan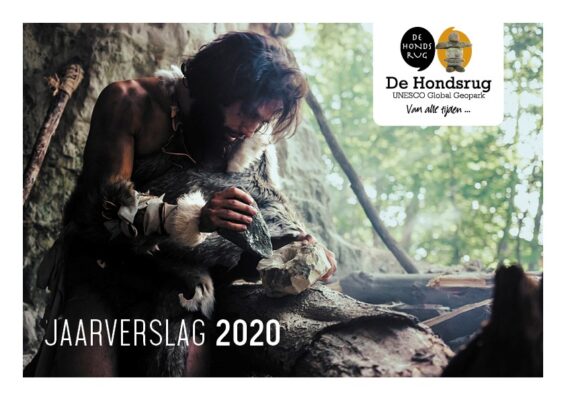 ANBI status
De Hondsrug UNESCO Global Geopark posseses the ANBI-status
Geoparkbureau
Cathrien Posthumus, manager Email: c.posthumus@dehondsrug.nl
Liesbeth Simon, marketing en communicatie, coördinatie evenementen, promotieteam, gidsen Email: l.simon@dehondsrug.nl
Leo Bouwmeester, landscape and education project officer Email: l.bouwmeester@dehondsrug,nl
Secretariaat, Email: info@dehondsrug.nl
The foundation's employees are bound by the Assen Municipality's Collective Labour Agreement.
scientific commitee
dr. ir. Erik Meijles, docent Fysische Geografie van de natuurlijke omgeving RUG, voorzitter
drs. Enno Bregman, Fysical geographer
Bernhard Hanskamp, former provincial planner Drenthe
dr. Michiel Gerding, former provincial historian Drenthe
dr. Mans Schepers, associate professor in the Faculty of Arts at the RUG
The implementation of the activities of De Hondsrug UNESCO Global Geopark is made possible by the Province of Drenthe, the Recreation Board Drenthe and the Hondsrug municipalities: Aa en Hunze, Borger-Odoorn, Coevorden, Emmen, Tynaarlo and Groningen.