Hunebed D27 bij Borger, het grootste van Drenthe
At 22.5 metres long, hunebed D27 in Borger is the largest prehistoric stone burial monument in Drenthe. It stands in the trees next to the Hunebed Centre. You can walk to the hunebed from the museum's car park.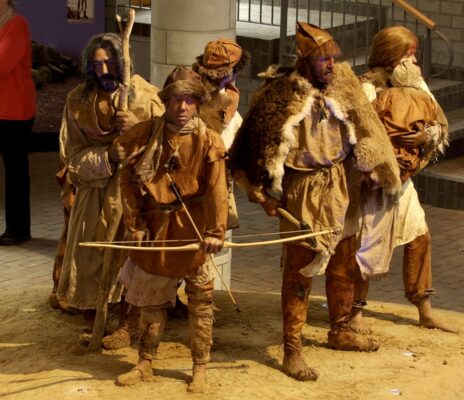 The first archaeological excavation
As far as we know, the earliest archaeological excavation in Drenthe took place in the Borger hunebed. In June 1685 the Fries-Groningen poetess Titia Brongersma got a number of farm hands to dig up the ground under the hunebed in search of 'antiquities'. The first thing she found under the hunebed was a layer of rocks. Beneath that lay a few pots which immediately fell apart when the men tried to dig them up. Some contained bones which had evidently been burnt. Titia Brongersma was one of the first to use the word hunebed.
Location data
Hunebedcentrum Borger
Coordinates: 52°55'49.0″N 6°47'50.9″E
Share this: