Three ice ages exposed in outcrop Donderen
The steeply-sided soil profile near Donderen is a relic of former sand excavations. It can best be described as a richly-illustrated history book, showing the geological development of the province of Drenthe over a period of more than 400,000 years. In 2012 the soil profile was acknowedged by the province of Drenthe as a geological monument. The nearby information panel provides excellent, detailed information about the ice ages in Drenthe.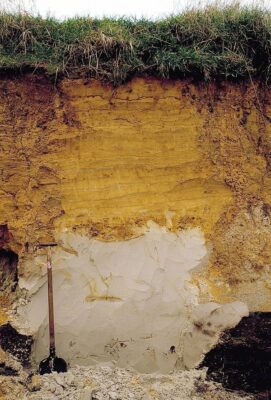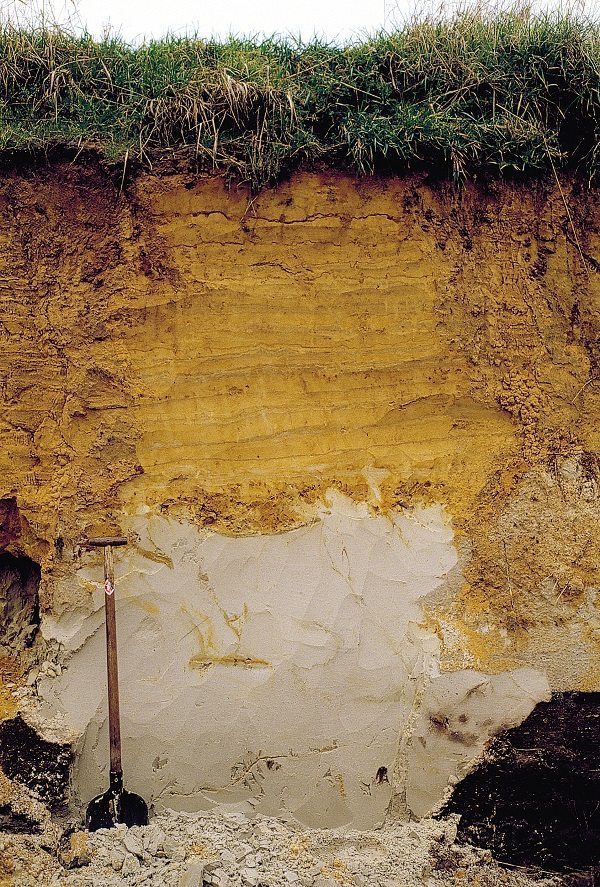 A glimpse into geological history
The geological monument at Donderen is a relic of a former sand quarry, situated at the southeast edge of the Zuideresch. Because the quarrying took place on the relatively high-lying Ridge of Rolde, cutting into the ridge itself, a steep bank several metres high remained behind. This soil profile now provides us with a fascinating glimpse into the geological history, the ice ages and evolution of the surface of Drenthe.
Walk
The Donderen sand pit is part of a walking tour around the ancient town of Vries. Along this path a number of historic landmarks are highlighted.
Location data
Co-ordinates: 53°05'31.6″N 6°33'41.1″E