The Hooge and Lage der Aa harbour in Groningen
The city of Groningen arose at the northern tip of the Hondsrug, on the bank of a stream, the Aa, flowing from Drenthe. The Drentsche Aa skirted along the Hondsrug before continuing via the Reitdiep and then on to the sea. In the Middle Ages, the oldest harbour district of the city lay here on what we now call the Hoge der A (high bank) and the Lage der A (lower bank).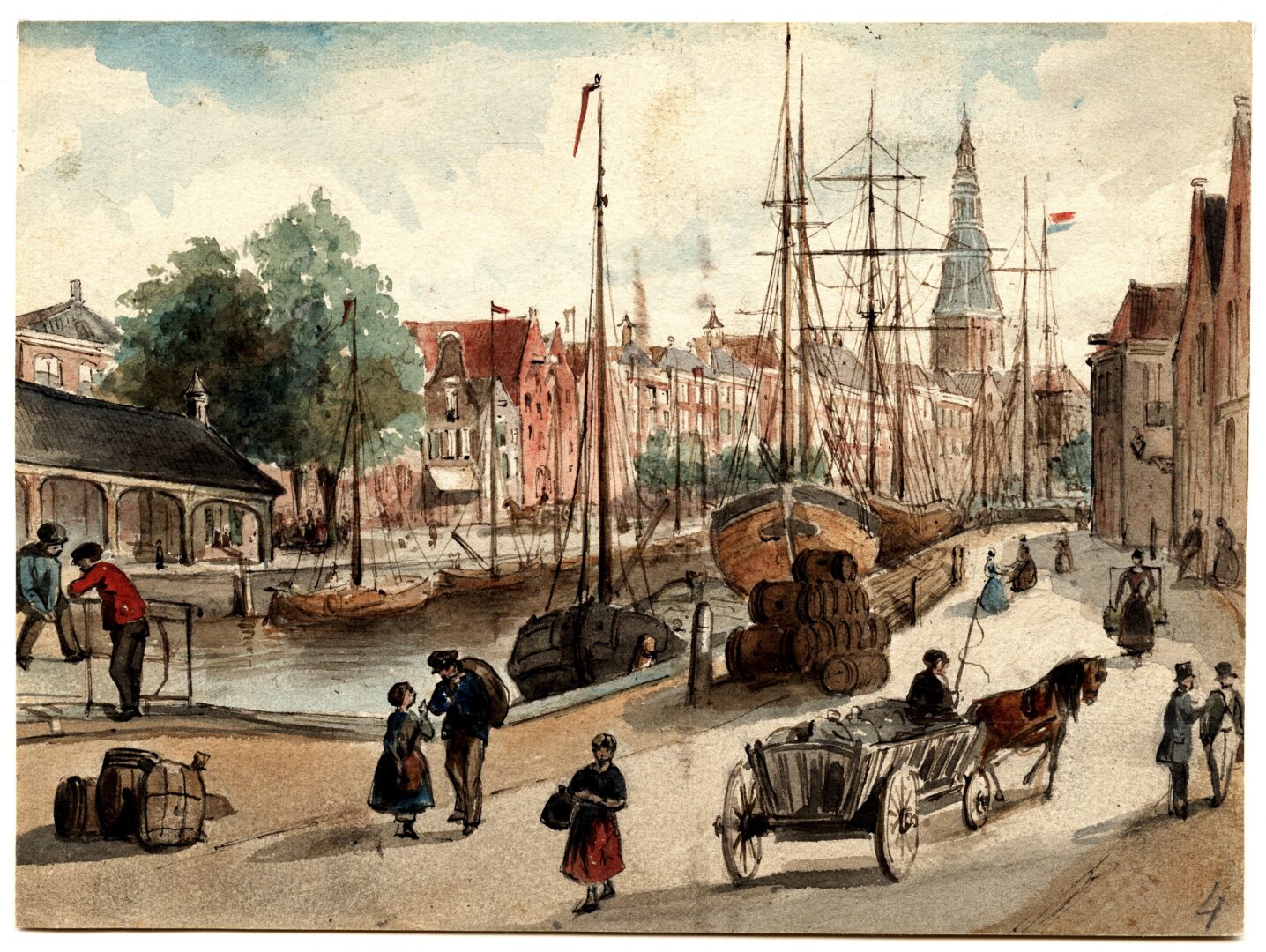 Ebb and flood
Up until 1877 the city of Groningen was directly connected to the Waddenzee and the city canals were tidal. That's why it was so useful to have a higher and a lower wharf to make it easier to load and unload the ships. The high wharf lay against the flank of the Hondsrug. If you walk along the Hoge der A, you can see in the Brugstraat and the Turftorenstraat the difference in altitude on the western flank of the Hondsrug. The most visible Hondsrug slope in the city runs along the Heerestraat and the Oosterstraat.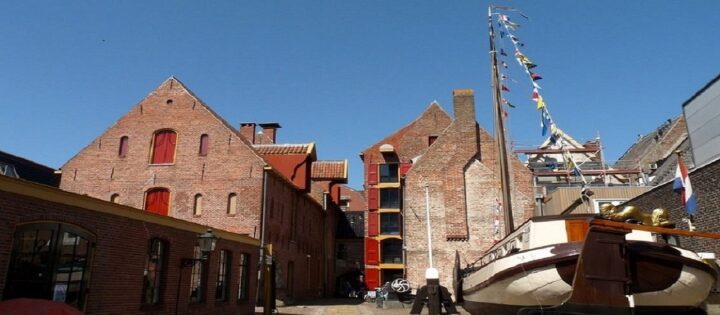 Museum
On the Brugstraat 24 you'll find the "Noordelijk Scheepvaartmuseum", where the long & varied history of shipping in the city of Groningen is told.
Location data
Noordelijk Scheepvaartmuseum