Cornmill and museum 'De Wachter', Zuidlaren
There is a lot to discover at De Wachter mill. This remarkable corn mill from 1851 forms part of a museum. De Wachter began as an oil mill for crushing seeds and the equipment is still in place. As well as corn and linseed, four different kinds of spices are ground here. The museum is maintained and run by around 200 volunteers who ensure that everything is kept in working order for visitors.
The original millers
The buckwheat and oil mill was erected for Egbert van Bon in 1851 on the Zuidlaarder Vaart waterway in the north of Drenthe. The mill was paid for with the dowry of his wife Anna Bazuin. In 1895 the mill came into the hands of the Medendorp family in Zuidlaren, who quickly took the decision to mechanise the oil crushing and spice grinding mill.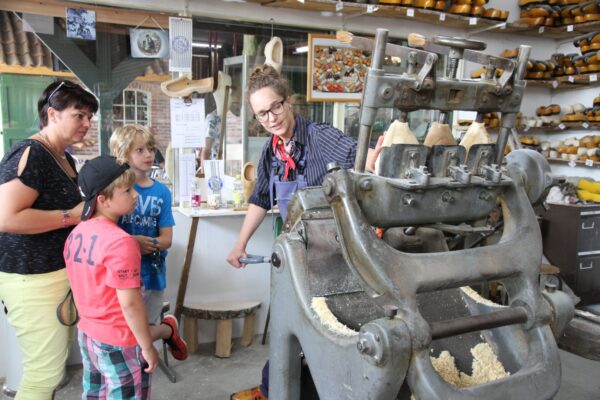 Traditional crafts
Under the motto 'From corn to our daily bread' the museum demonstrates the authentic production processes. In the oil mill you will see the complete process from linseed to linseed oil. The spice mill grinds nutmeg, cinnamon, cloves and pepper. There is also a traditional bakery. The mixing machine for kneading the dough is driven by steam and a replica of an old baker's shop completes the scene. The site also contains a wagon-maker's workshop (wood-working), a clog maker, a smithy and the original statue of the famous Berend Botje. All products made here can be purchased in the shop at De Wachter.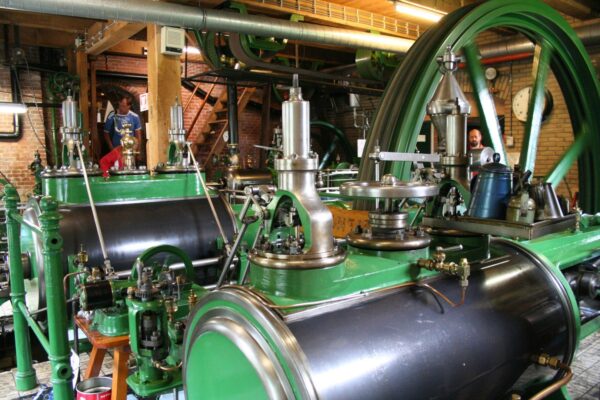 Opening times
From the last Saturday of April until the last Saturday of October
Saturdays from 10:00 to 16:30
Wednesdays from 13:30 to 16:30
Contact details