The house of Freerk Kamst, peat boss
In 1916, when peat was still being dug, the vervener (peat boss) Freerk Kamst had a new house built for himself on the Zuiderdiep in the Drenthe village of Valthermond. At the front was a shop and a small office, and he lived with his family at the rear of the property. Freerk Kamst had a successful peat business. In the digging season he had twenty men working for him. His wife Henderika ran the little shop, which also served as a 'stille knip', an illegal drinking den.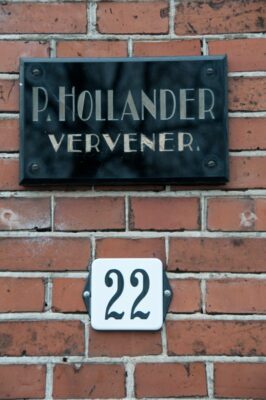 Museum
In 2010/2011 the property was bought and extensively restored by the Drentse Landschap Foundation. The front part, including the newly-furbished shop, is now a small museum run by the 'Foundation for Cultural Values in the Drentse Peat Colonies'. The office and store-room have also been newly refurbished. As you walk around, you get the feeling that Freerk Kamst might walk in at any moment.
Location
It is not only the building itself which is special, the location is also of historical value. In 1817 the villages on the Drenthe Hondsrug reached an agreement with the city of Groningen. In future their peat could be transported on the Stadskanaal. As a result a string of new Drenthe villages arose between the Hondsrug and the Stadskanaal. They stood along the branch canals (monden) which were dug from the Stadskanaal into the peatfields. One of these was Valthermond, a village twelve kilometres long and 200 metres wide. The Vervenershuis lies on one of these 'monden', the Zuiderdiep, which has since been filled in.

Peat fire
In May 1917, just after Freerk Kamst had installed his family in their new house, an enormous fire broke out in Valthermond. The fire destroyed hundreds of hectares of peat moor and claimed sixteen lives. The victims are buried in the village cemetery. Kamst's house was saved because the peat workers kept the building wet. The house now contains a small exhibition about these dramatic days in Valthermond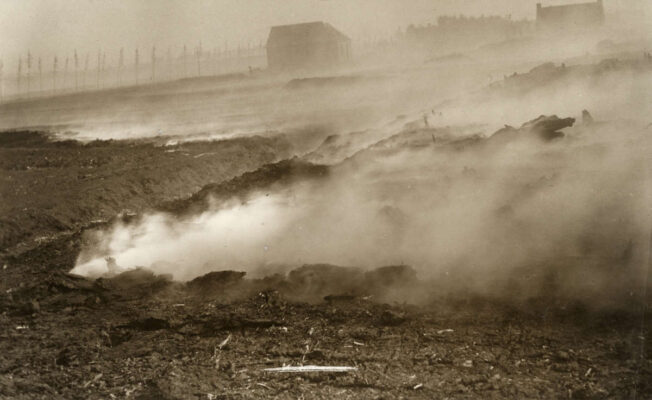 Opening times
Every Saturday from 13:00 to 17:00
Contact details