The lodging place of Vincent van Gogh in Drenthe
The Van Gogh House in Nieuw-Amsterdam is in the former inn which belonged to Hendrik Scholte. In the winter of 1883 Vincent van Gogh lived and worked here for a time. The room in which Van Gogh stayed looks exactly as it did then. The bed is still there, and the paint palette lies ready for use. You can almost touch the atmosphere of 1883.

Artists on the Hondsrug
Vincent van Gogh was not the only artist who came to Drenthe to paint. Max Liebermann, a famous German painter and a great inspiration for Van Gogh, lived for a while in the Drenthe village of Zweeloo. Because of its special qualities the Hondsrug has been a source of inspiration for artists for almost 250 years. From 1772 painters came here on foot, carrying a sketchbook, and later with all their equipment including a folding easel and stool, a parasol or umbrella and a small artist's box. In the Van Gogh House you will find the Expedition Gateway to artists in the Hondsrug region, the starting point for an exhibition comprising ten 'hotspots' about art on the Hondsrug.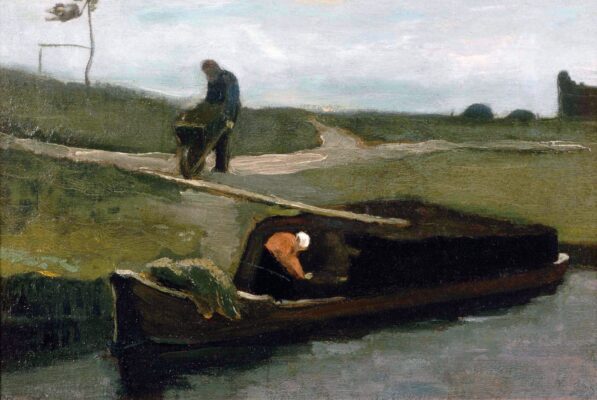 Drenthe period
From the many letters which Van Gogh wrote from Drenthe to his brother Theo, we know that he found this area beautiful. He even wanted to set up an artists' colony here. But the solitude was too much for him, and he travelled on to his parents in Brabant. His time in Drenthe later seems to have influenced his decision to become a painter. In the Van Gogh House you can see reproductions of the works he made in Drenthe as well as works by other artists such as Liebermann. There are also photos of other people in his life, quotations, thumbnail sketches and all kinds of artefacts from that time.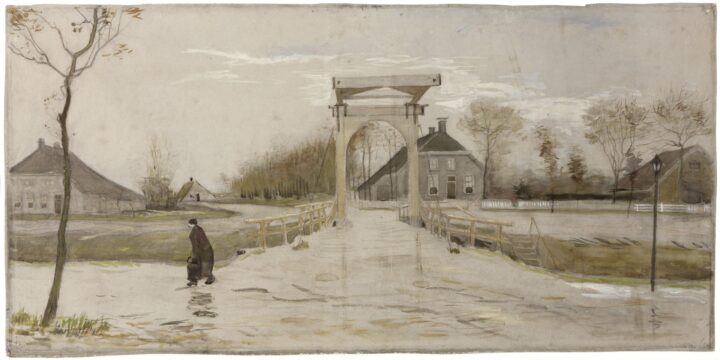 Van Gogh had a view of this bridge from his room.
Opening times
Tuesday to Sunday from 13:00 to 17:00
Closed on 1 January, Easter Day, Whit Sunday, 25, 26 and 31 December
Contact details