Windmill 'De Bente'
Already for more than 200 years windmill 'De Bente' dominates the landscape south of the old town of Dalen. The earlier mill on this site was burned down by invading French soldiers besieging the nearby fortress of Coevorden.
Grinding grain on the power of the wind
Rye and buckwheat were the main crops grown by the farmers on the relatively poor soils in the neighbourhood. The miller processed this into flour, used for bread and animal feed, employing the power of the wind. In the 20th century a diesel engine was added, so the grinding could continue on windless days. From the 50s onward the mill produced mainly animal feed.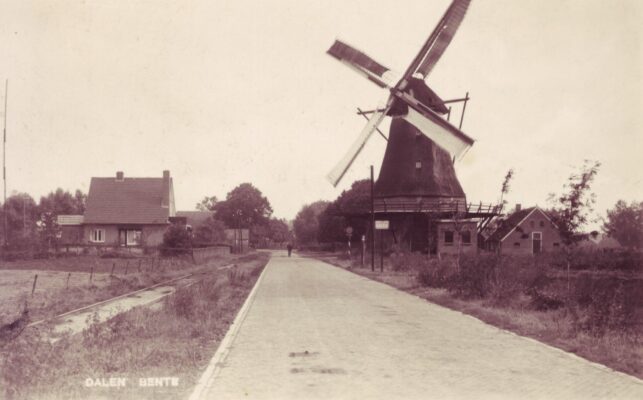 Restauration
The municipality of Dalen ordered the restoration of the mill in 1976. At that time the mill was an empty shell, so millwright Medendorp from Zuidlaren reused parts from demolished mills from Großheide (Germany) and Koekange to restore the mill to working condition.
The miller, source of tall tales
In a farming town the miller always was a man of distinction and a source of news and information for the farmers who came to the mill to have their grain processed. Plenty of stories surrund windmill 'De Bente'.
The mill is still fully functional and when the flag is flying and the wings are turning volunteers will demonstrate the workings of the mill to you.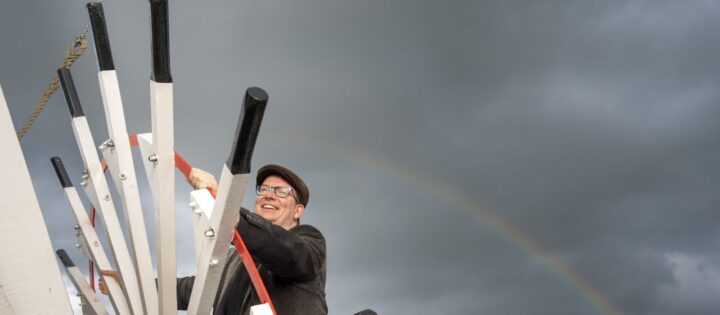 Store
In a small store in the base of the mill you can buy local products, including flour from the mill.
From 100 to 37
Around 1850 there used to be more than 100 windmills in Drenthe. Of those only 37 remain. Dalen has a second mill called 'Jan Pol'. It is run by the foundation 'Aold Daol'n', who also run a small museum of local antiques and curiosities in the mill.
Coordinates: 52°41'16.9″N 6°45'05.3″E
Location data