Emmen has a unique long grave
The hunebed on the northwest side of Emmen is clearly different from the other hunebeds in Drenthe. It stands by the old road to Odoorn approximately on the highest point of the Hondsrug. Archaeologists call this type of hunebed a langgraf – a long grave or long barrow. It consists actually of two (small) hunebeds, one behind the other, both standing inside a circle of large stones measuring 40 metres long and seven metres wide. This 'langgraf' or log grave is unique in the Netherlands, but several hunebeds of this type have been found in Germany.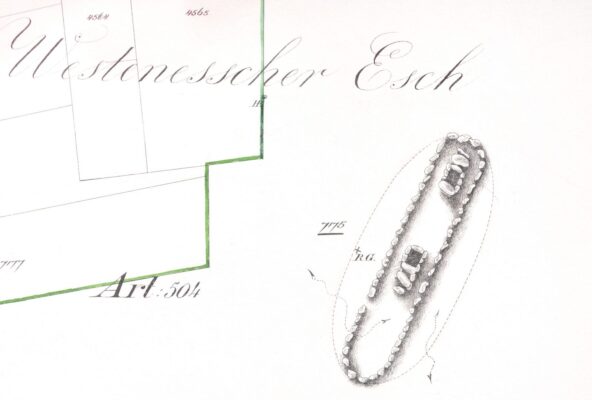 Ring of stones
Because the 'langgraf' is an unusual monument, various archaeologists have examined it over the years. In 1913 the Leiden archaeologist Holwerda was the first to investigate the tomb using modern archaeological methods. Holwerda succeeded in establishing the original location of the ring of stones.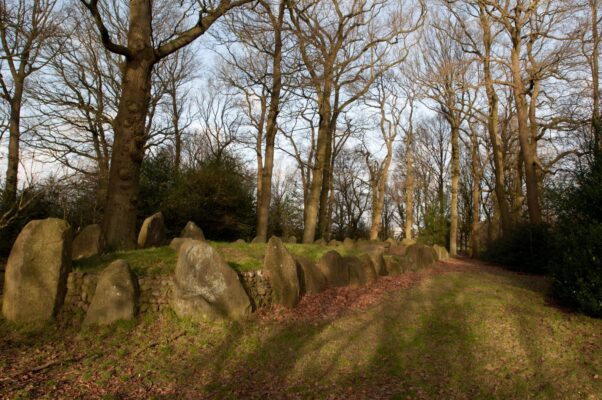 Location data
Saxon Farmhouse Nabershof
Coördinaten: 52°47'35.7″N 6°53'13.8″E