A thousand year's fighting over the stronghold of Coevorden
It is not known when the castle was originally built but it was first mentioned in 1141. It stands at a strategic point at the junction of important trade routes where the inaccessible peat bogs could be crossed by wading through fords in the rivers. Beyond Coevorden the whole of Drenthe and the North Netherlands lay open. That made the place strategically important and also gave it a special economic significance.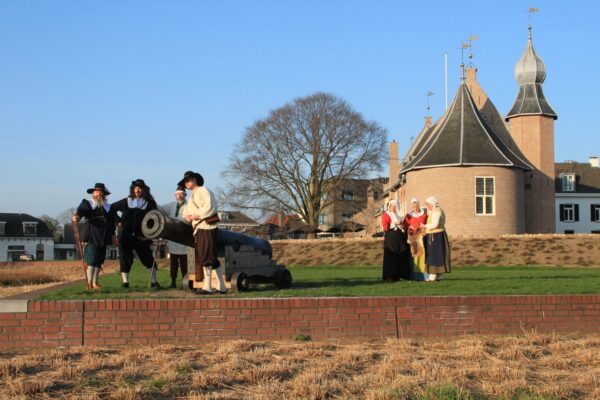 Function
The castle may have gained its present outward appearance in 1402. Certainly there were already defence towers here, surrounded by a bank of earth and stone. The site was maintained for centuries. After the French occupation (1813) the castle became a military hospital. From 1900 it was home to the municipal authorities. Apart from the main wing of the castle, the other buildings on the site were demolished over a period of time and the moat was gradually filled in. One tower was reconstructed in 1972 with the help of a psychic medium. At the present time, after further substantial restoration, the castle is in use as a restaurant.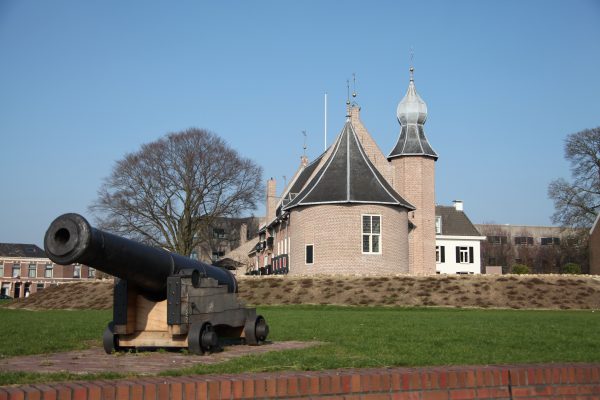 Location data
Coordinates: 52°39'44.4″N 6°44'32.0″E