The tragic story of the Eppiesbergje
Eppiesbergje (Eppie's Hill) is the name of the high burial mound in the fields to the north of the road between Odoorn and Valthe. You can't miss Eppiesbergje – there are old oak trees growing on top of it.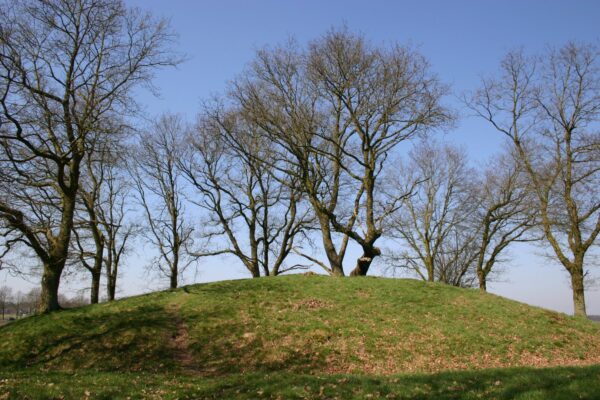 Excavation from top to bottom
In 1937 Prof. Van Giffen excavated Eppiesbergje literally from top to bottom. The hill dates originally from around 2,500 BC. That was the age of the Single Grave Culture which followed the Funnel Beaker Culture. The Stone Age ended and the Bronze Age began. The Eppiesbergje continued to be used as a burial place. The hill was raised higher and was surrounded by a ring of stones and a ditch.
After 1,200 BC local people stopped burying their dead and began cremating them instead. The cremated remains were buried in an earthenware pot in an urn field. Several urns from that time were found inside the hill. Archaeologists also discovered that there must have been an enormous urn field around the hill. Most of the burial mounds have long since disappeared.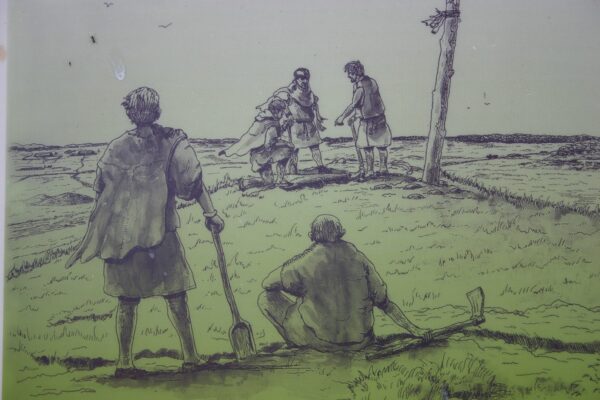 Walk
UNESCO Global Geopark De Hondsrug has outlined a walk that takes you along the Eppiesbergje. The walk starts at the parking place on the Melkweg, between Klijndijk and Valthe. From here it is also a short walk to the Onderduikershol (hide-out) from the second world war, in the forest just south of the parking.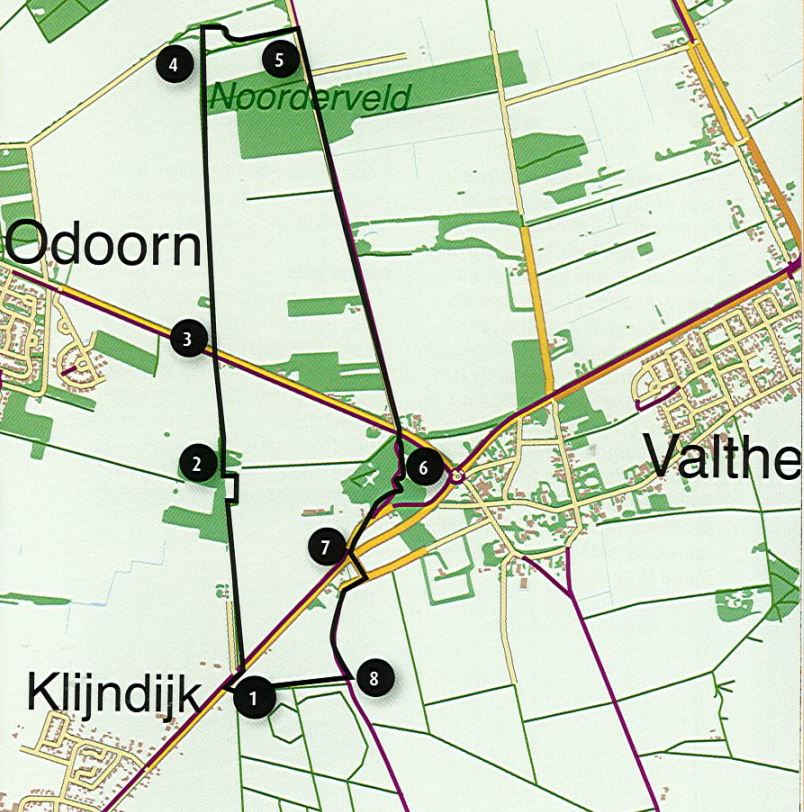 Short description of the hiking trail
1 Parking. Cross the Melkweg and take the road north
2 Walk past Hunebed D34
3 Cross the road between Odoorn and Valthe. From here you can see the mound in the fields
4 Turn right in the woods. There are some more grave mounds here
5 Turn right on the road to the ancient town of Valthe
6 Follow the path through the wood along the cemetery
7 Cross the big road Hondsrugweg
8 Follow the Brinkwegand the Westerweg and make a sharp turn to the right, along hunebed D35 and return to 1.
Location data
Coordinates: 52°50'51.4″N 6°51'58.6″E