Ook het Deurzerdiep kronkelt weer als vanouds
In the valley between Assen and Rolde the Deurzerdiep finds its way northwards. To help agriculture and put an end to flooding further upstream, a new canal was dug in 1965 between the Deurzerdiep and the Noord-Willemskanaal to the north of Assen. To divert the water, the Deurzerdiep was excavated to create a drainage canal that now passes underneath the road from Assen to Rolde. As part of a recent reconstruction, the old stream bed has been partly restored.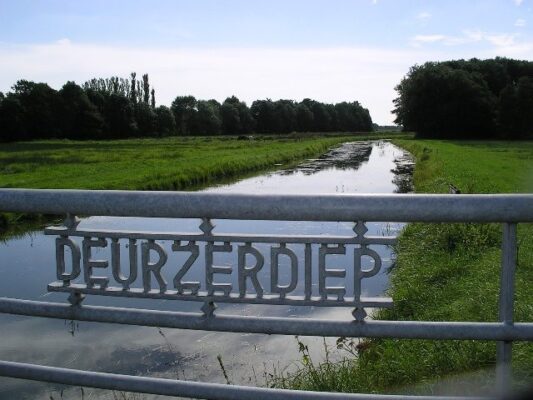 Canalising as the remedy
Eventually the 'diversion' of the Deurzerdiep turned out to be the saving of the remainder of the Drentsche Aa river system, since other plans for the straightening of the middle stretch of the river became now unnecessary. In the meadows to the east of the canalised stretch the Deurzerdiep could, as it were, start afresh. Here the stream meanders through the landscape as if nothing has happened…
The national park of The Drentsche Aa is now one of the twenty Dutch national parks, thanks to its landscape of streams and farm villages. The total area of the Drentsche Aa region is 34,000 hectares. Roughly one tenth of the area is managed by nature organisations.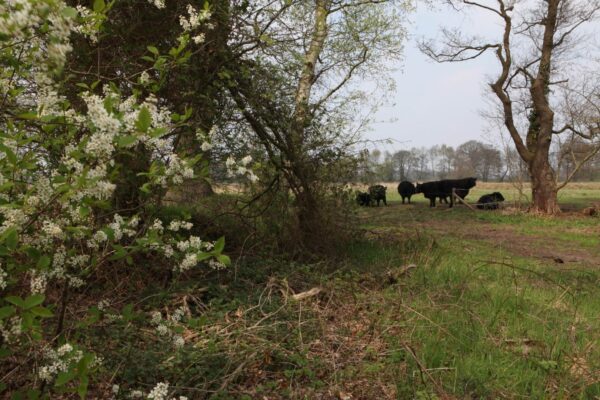 Location data
Café De Aanleg
Coordinates: 52°59'19.3″N 6°36'37.0″E