De Kymmelsberg, een rivierduin
In some places on the edge of the stream valley of the Drentsche Aa river there are sand dunes. The highest dune stands by the village of Schipborg. It is called the Kymmelsberg. From the top of the Kymmelsberg you have a splendid view over the Drentsche Aa as it winds through the landscape. At this point the stream is actually known as the Schipborgsche Diep.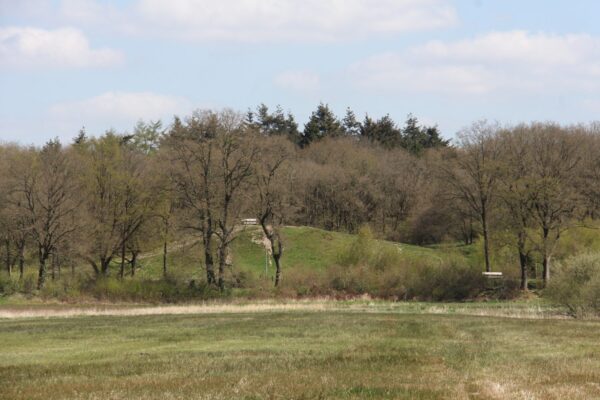 River dune
The valley of the Drentsche Aa gained its present form thousands of years later during the Weichsel Ice Age. What is today the lower and middle course of the Drentsche Aa was at that time no more than the upper stretch of the river. The sea level was much lower than it is now.
For ages the wind blew unimaginable amounts of sand across the surface. They smoothed out the largest bumps in the landscape. Many of the lower-lying areas were filled in. On the edge of the stream valley the wind blew the sand up into river dunes, like the Kymmelsberg.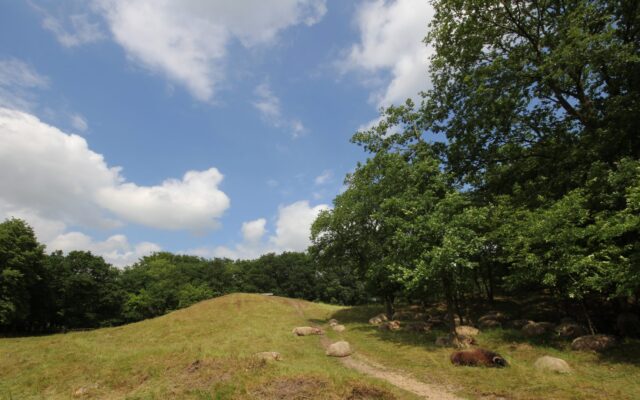 Location data
Information panel
Coordinates: 53°04'04.7″N 6°40'11.7″E
Share this: