Education
The Geopark develops and shares knowledge
One important aim for a Geopark is to develop and share knowledge about the region. To this end the Geopark De Hondsrug Foundation has set up an Academic Committee; regularly organises lectures and excursions; has trained its own guides and uses various media and channels to disseminate information about the Hondsrug region. The Foundation works closely together with educational institutions and other partners in the region. The target group includes everyone who is involved in the region – from residents and visitors to experts and business people, as well as schools and academic organisations, land conservation managers and other commercial institutions.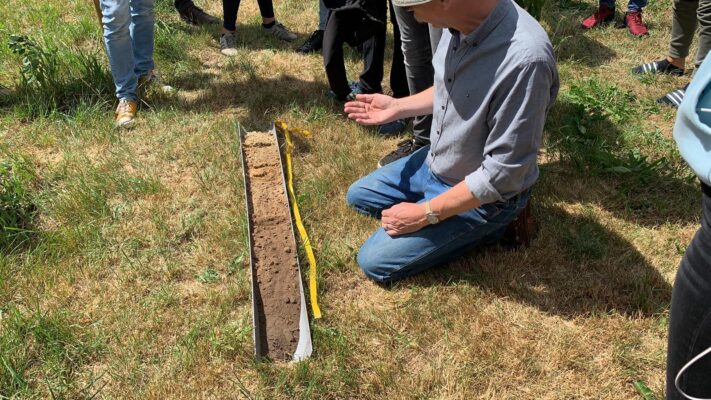 Instruction on location
Core values
Education focuses on the core values of the Hondsrug: (1) the ridges and stream valleys, (2) the archaeological wealth and (3) the cultural landscape related to them. Focusing on these core values will reinforce peoples' awareness of the Hondsrug region. Educational material must focus on these core values, while target groups, locations and partners must be carefully selected. In this way we can better control the effectiveness of our educational aims. Besides visitors and schools, local residents and businesses are the most important target group for educational activities because they are the 'bearers' of the identity of the Hondsrug region.