Boerderij Egberts Lent
The farmhouse has been fully restored by the Drents Landschap Foundation and you can even spend the night there. There is a small information centre about the Hunze river and beavers. The farmhouse is almost next to the Annermoeras and the Breevenen where the beavers live.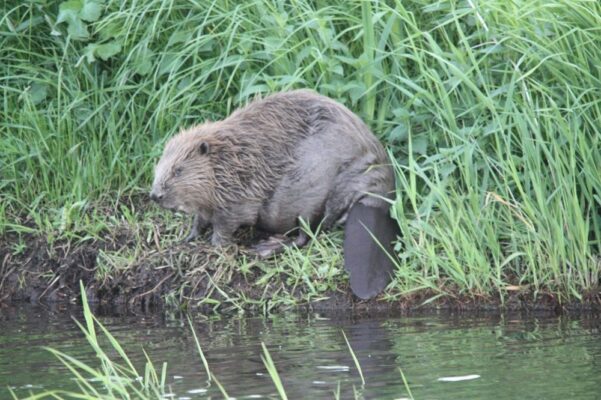 Hunze valley
Nature, led by the beaver, is making a strong comeback in Drenthe in the valley of the Hunze river. This area was at one time a vast inaccessible peat bog with a little meandering stream. Over a period of several centuries the area was transformed into agricultural farmland. Then at the end of the last century everything went into reverse. New projects to redevelop nature were implemented at various places along the river. The stream now winds once again in a wetter and more natural landscape along the foot of the Hondsrug. The success of these projects can be seen in the population growth of the newest inhabitant of this area – the beaver.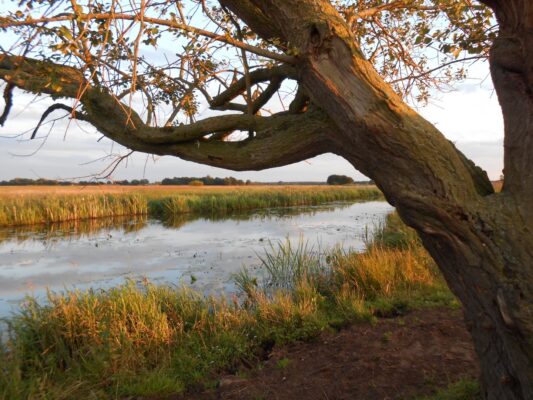 Egberts Lent Farmhouse
A stone's throw from the restored Hunze lies the farmhouse of Egberts Lent. This distinctive Oldambst farmhouse dates from 1812 and the oldest roof beams date from around 1630. Lent is an old Drenthe word for a place where peat was loaded and unloaded. Traces of this activity can be seen in the old wharf along the Hunze. Turf was transported from here to many places including Groningen. From the farmyard you can clearly see that the house stands in a remarkable place, on the edge of peat and sand. Standing in front of the farmhouse you look out over the vast Hunze valley. Behind the house are the slopes of the Hondsrug. You can discover the peat and the Hondsrug on some lovely walks and cycle routes from Egberts Lent.
Opening times
Open daily from 10:00 to 17:00
Contact details
Share this: