Village Zuidlaren
Zuidlaren and water go together, even if only in the song about Berend Botje who went out sailing in his little boat and never came back. His statue stands in the middle of the village.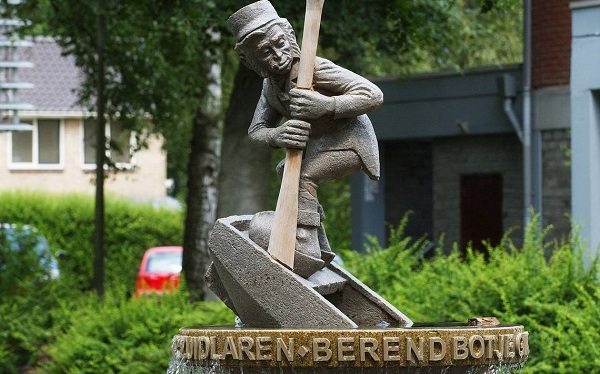 Berend Botje on his trip
'Fire ponds'
A distinctive feature of the village greens (or 'brinks') of Zuidlaren are the large pools of water which look like duck ponds. Originally these were natural ponds on the edges of the village where the farmers brought their sheep in the mornings for them to drink. But the pools also had a second purpose – the water could be used to put out fires.
Watertower
In 1895 a 30-metre high water tower was built on the edge of Zuidlaren as part of the new psychiatric institution of Dennenoord. This was a time when water supply systems were being installed all over the Netherlands to improve hygiene.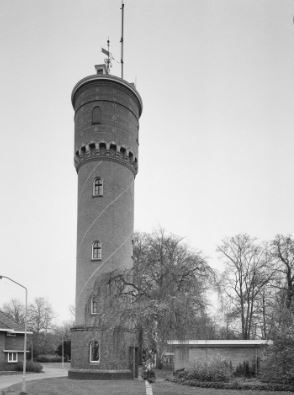 The old watertower of Zuidlaren
Horse market
Zuidlaren is home to one of the oldest and biggest horse markets in northwest Europe. Already since the middle ages traders and revelers came to Zuidlaren fair to trade and celebrate on the third tuesday in october.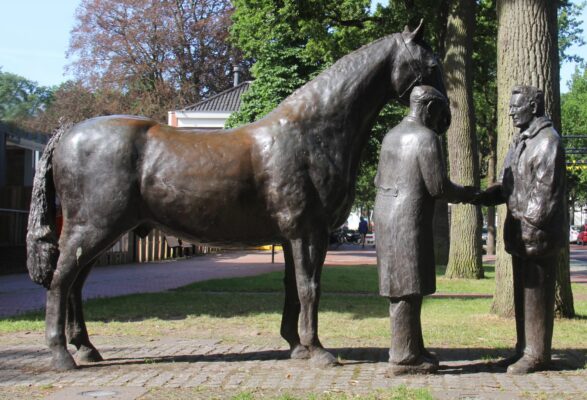 Statue commemorating Zuidlaren's big horse market
Location of the statue in the center of Zuidlaren
Coordinates: 53°05'36.9"N 6°41'10.0"E
Horse statue
Share this: